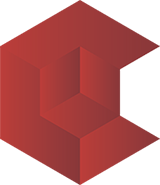 a multi-media project that focuses on the experience of immigrants inside detention centers across the nation
Our first program, Music on Hold premiered on September 22nd, 2017 – it consists of a complete multi-media artistic portrayal of an unique experience: immigrants confined into "detention centers" across America. The musical material is derived from actual music that detainees hear when they make calls to the outside. Films are made from sights around the detention center, and performances are informed by the experiences inside.
New commissions are made for this program – from compositions, film, to hiring new performers – all the talent is new and Houston based, in order to contribute positively to the work that artist based in the city acquire. Scroll below to hear (and watch) the first program. Continue scrolling to see the actual program sheets from the first performance – as we put on this show again, more material will be added.
Buy Tickets To Our Programs.
Get early access to some of our programs for discounts and other benefits.